Community
A Group of our Year 5 Children visited Ancliffe Care Home on Thursday 19th October to talk to the residents about Harvest Festival.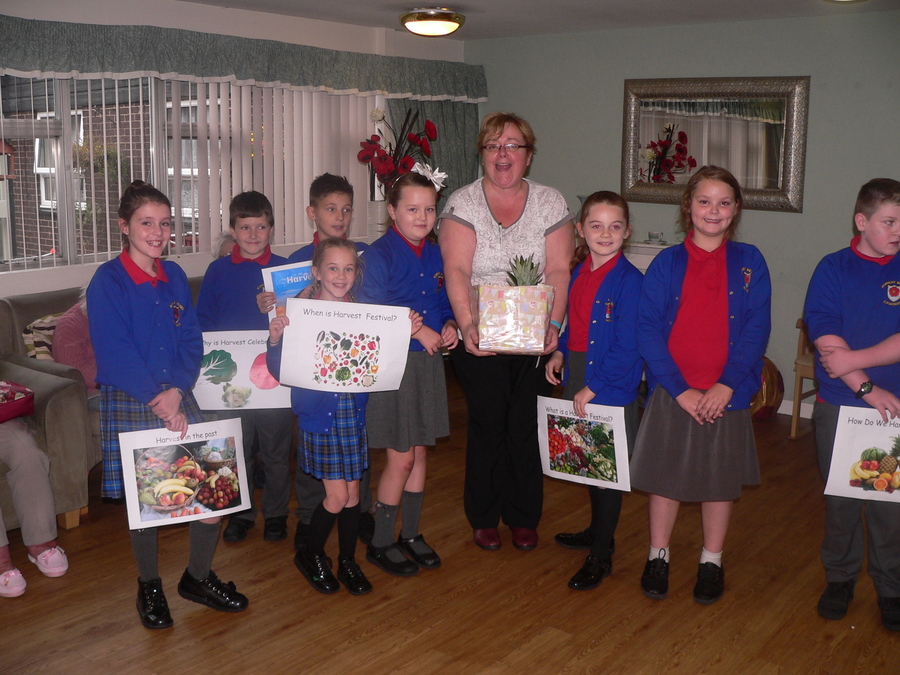 Wigan & Leigh Hospice Christmas Fayre, held at Hindley Leisure Centre - Saturday 18th November 12 till 4pm.
Wigan & Leigh Hospice Light for a Life switch on ceremoney Tuesday 5th December 6.30pm.
Below is the current activity timetable for Start Well activities taking place in the community