Year Five Gallery Page
Topic Week - How do volcanoes affect the lives of people on Hiemaey, Iceland?
Science - Polar Explorer
We used chromatography to identify all the colours in black ink and we looked at everyday liquids to see if they were an acid or alkali.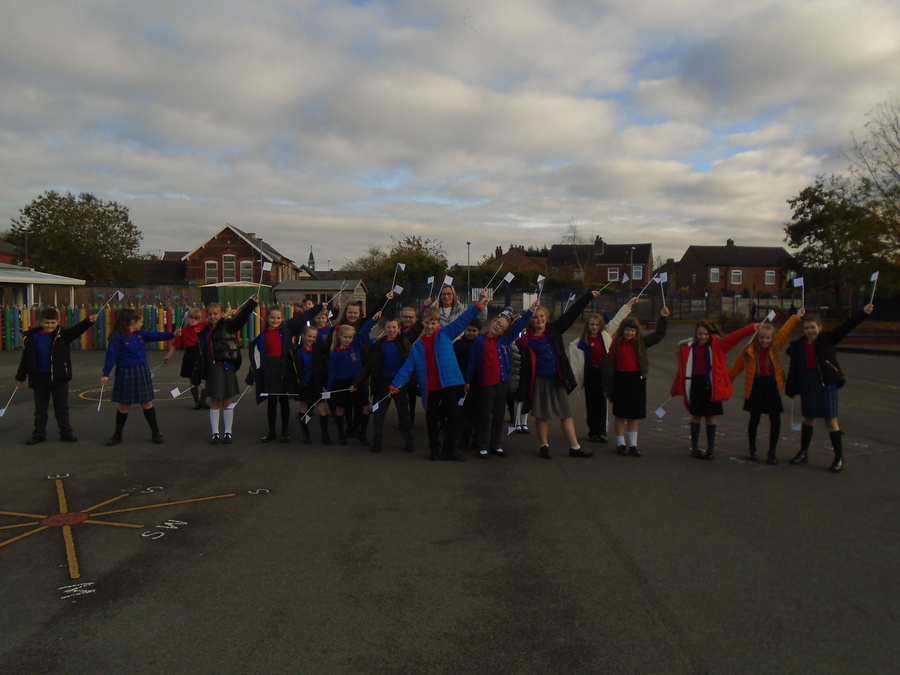 Thursday 16th November - Mark and Cookie came to visit to share their new book 'Monty and the Slobbernosserus.'
Friday 17th November - Children in Need
Tuesday 21st November - Cross Country
Thursday 23rd November - Y5 and Y6 WWII Class Assembly
Friday 1st December - Rock Fm - Mission Christmas
Friday 1st December - Stockport Air Raid Shelter
Tuesday 12th December - Georgia and Aaron performing in the drumming concert
December - Making Anderson Shelters
Last day of term - Christmas Jumper and Toy Day
Science - Thursday 18th January 2018
Testing the properties of different materials.
Maths - Tuesday 23rd January 2018
Exploring the properties of 3D shapes by using polydron nets.
Science - Thursday 25th January 2018
Testing to see whether different materials are soluble in water
WOWs Mathematics Challenge - Wednesday 7th February 2018
F.A Coaching during P.E - January/February 2018
Valentines Disco - Wednesday 14th February 2018
Mad Science - Thursday 15th February 2015
World Book Day - Thursday 1st March 2018
Haigh Hall Trip
Wednesday 14th March 2018
Sport Relief
Friday 23rd March 2018
Retelling the story of the Trojan Horse
Monday 4th June 2018